nue vodka Wins Growth Brand Award 4 Years in a Row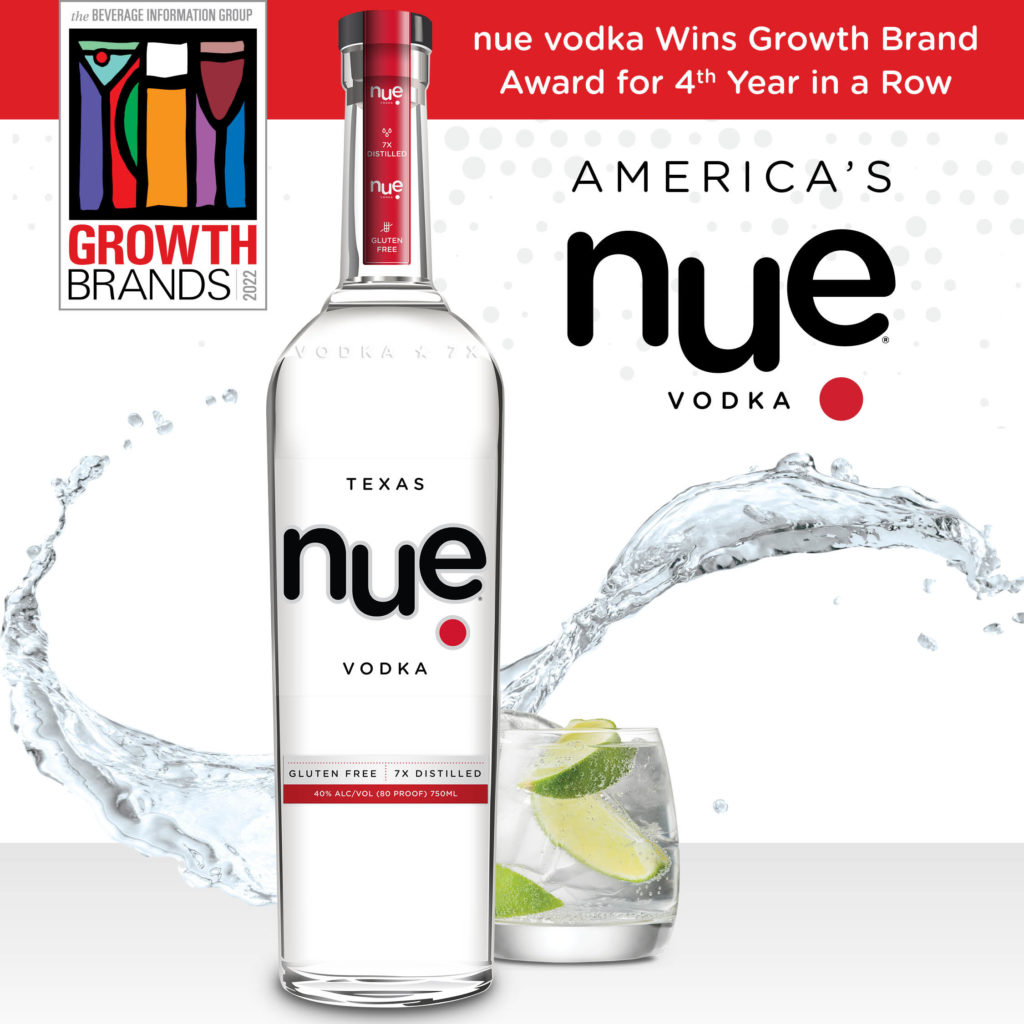 Cheers to one of the fastest-growing, top-selling spirits in America!
Proudly crafted in Dallas, TX and distilled seven times for an ultra-clean taste, nue vodka continues its rise with yet another trophy for the (top) shelf from the Growth Brand Awards. We've now won a Growth Brand Award for four years straight—and we have no intention of slowing down.
Boasting an impressive 22.6% sales growth of 9-liter cases from 2020 to 2021, nue vodka was honored as one of 2022's "Fast Track Brands" at the Growth Brand Awards (source: The Beverage Information Group's 2022 Industry Overview Handbook). The Growth Brand Awards have recognized successful brands of wine, beer, and spirits since 1997, announcing each year's winners in the publication Beverage Dynamics. "Fast Track Brands" must be at least five years old, show double-digit growth in each of the past three years, and have sales of at least 100,000 9-liter cases in the previous year. With 206,000 cases sold in 2021—more than double the prize minimum—it's easy to see why everyone is so excited about this fresh-tasting vodka from the heart of Texas.
Critics, connoisseurs, and casual fans agree: nue vodka is naturally better. Each small batch is made 100% in America with the highest quality corn and water purified through reverse osmosis. Our pure, clean spirit has already racked up awards from the World Spirits Competition and the Beverage Tasting Institute, and we're thrilled to earn another Growth Brand Award for the fourth year straight. 
Our trophy shelf is starting to get crowded—and that calls for a celebration. With a crisp, light taste that's always balanced, Southwest Spirits' nue vodka is setting a remarkable nue standard for premium spirits.