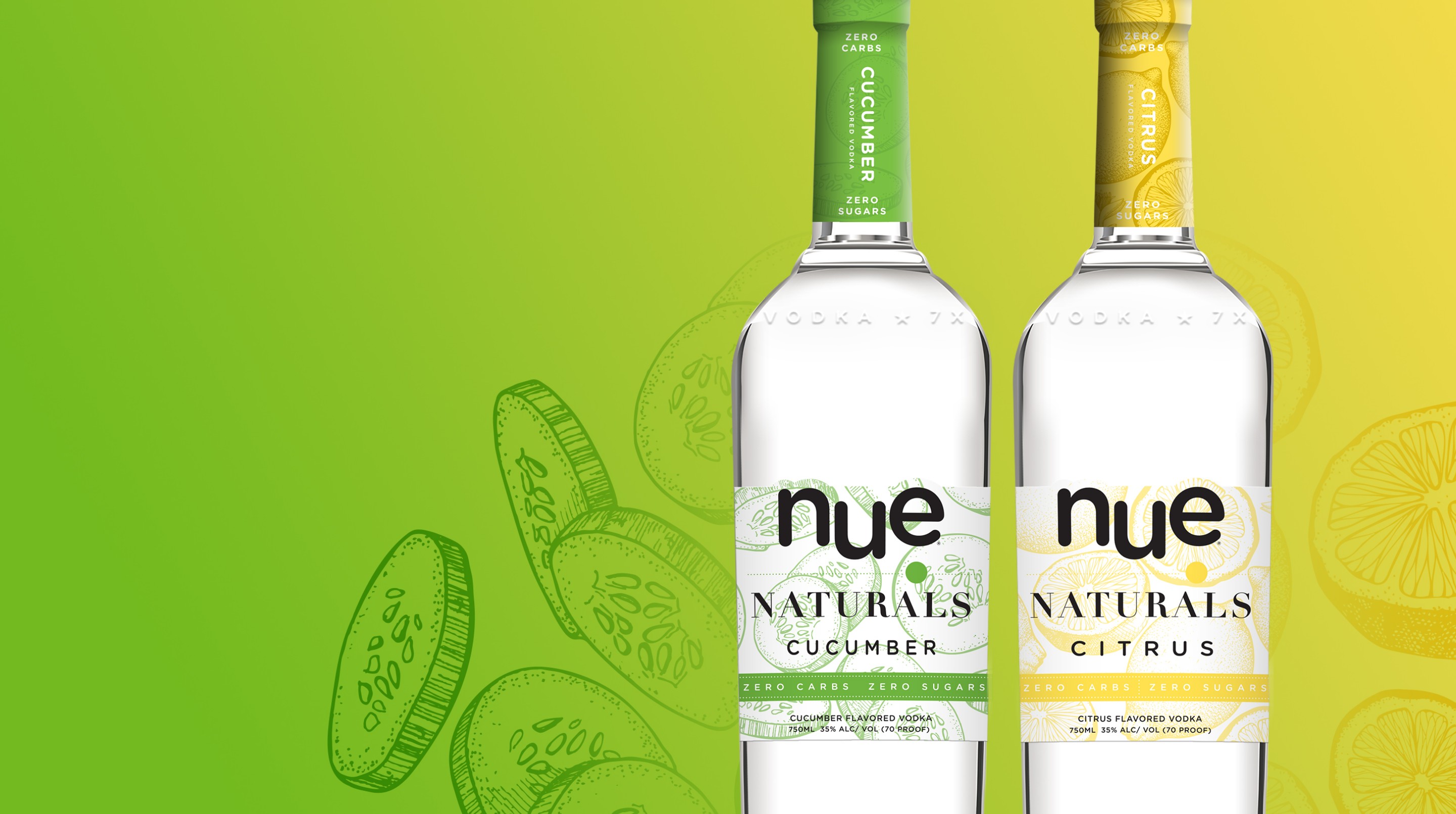 a refreshed
nue

take on our award-winning vodka
NATURALLY FLAVORED. NATURALLY DELICIOUS.
---
zero carbs. zero sugars.
only 87 calories per serving.
---
*Avg Analysis per 1.5 oz serving: 87 Cals, 0 Carbs, 0g Protein, & 0g Fat.
7x distilled
Naturally gluten-free
No artificial flavors or coloring
Free of congeners
Infused with all natural fruit essences
Made from high-quality American corn + purified water
100% American made & owned
70 proof, 35% ABV

---
Cool and refreshing on the palate. Delightful cucumber on the nose. Enjoy nue naturals cucumber on the rocks or in a gimlet.

---
Fresh and crisp citrus notes offer a hint of zest and a smooth finish. Try nue naturals citrus on the rocks, or in our citrusy bees knees.